A modular Pi camera enclosure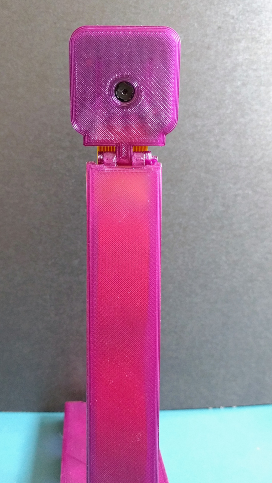 TL;DR: I made a modular Raspberry Pi camera case;it's now released.
This was mostly borne out of wanting to position the camera head while keeping the cabling as tidy as possible.
And while printed joints are pretty cool to design, i've been unable to find a viable replacement for quality metal fasteners.. They just can't be torqued to a reasonable tightness without shearing or deforming in some way.
So for this case, M2.5 fasteners are used, and a US-based source for the M2.5 hardware needed is provided in the documentation.
N.B. With increasing joint numbers, the camera will oscillate slightly if moved (there isn't very much weight/bracing/dampening to the design), so be aware of that.
(The printed bolts in the picture above are the ones that were used for testing)
Share via Tweet